What is a host family for international students in the UK?
What does it mean when people say they are a host family for international students'?
Becoming a host family for international students means being part of the support bubble for an international student. It means more than just offering a room in your own home for a fee. Additionally, it involves welcoming them into your life and offering a supportive environment where they can thrive. Host families come in all shapes and sizes, some homes are bigger and others are smaller. Host families can have their own children, be a single person or have a partner. Homes in cities and countryside are available depending on the circumstances and requirements.
Is the host family expected to know the international student?
Host families are not expected to know the students that comes into their home. Furthermore, our matching system will ensure that the international student allocated to your home suits your requirements and vice versa.
How old are the international students that come to the UK?
We classify students in two main categories: under 18 and over 18. Under 18 students require a guardian in the UK. A guardian is someone who will support them throughout their stay. This guardian will be in direct contact with the host family and will address any issues that may arise. Over 18 students are often attending university or other educational courses. They require support from the host family to integrate and thrive in the UK.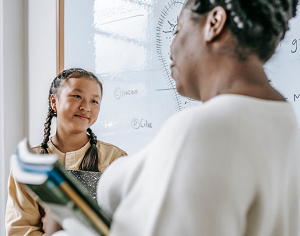 Do you need to live in a city to be a host family?
No, opportunities are available across the UK. Living in a city might offer you more opportunities but since boarding schools are dotted around the country, nationwide opportunities are always available.
Current opportunities – Host families required in:
Bristol, Bath and South West of England
York
Scotland
Kent
Surrey
Reading
Worcestershire
Gloucestershire
Oxford
Hampshire
How do I become a host family?
Becoming a host family is a very straight forward process. Firstly, you can get in touch via email or calling us. We will explain the process in more detail and arrange a home visit. In some cases, you will be required to complete a DBS check which will be funded by us. Once you join our host family network, we will contact you with opportunities. We offer very competitive rates of pay which will also be discussed during the call.
In conclusion, becoming a host family is a simple process. It will give you the opportunity to explore a new culture whilst supporting a young person. It will also translate into additional income for you and your family.